View Greg Connor's Homepage

Read Greg Connor's Bio

Contact Greg Connor
You must sign into your myHangout account in order to contact Greg Connor.
www.sellingsausage.com/
Greg Connor has made 11 recent additions to Banjo Hangout



Occupation: I sell Hot Dogs ... By the Truckload

Age: 65

My Instruments:
> > > > > > > > < < < < < < < <

Deering Golden Era

Deering Senator



Favorite Bands/Musicians:


Anybody that plays in the key of "G"



Classified Rating: not rated
Rate this Member

Profile Info:
Visible to: Public
Created 5/14/2007
Last Visit 7/19/2017

Saturday, July 1, 2017 @5:41:12 AM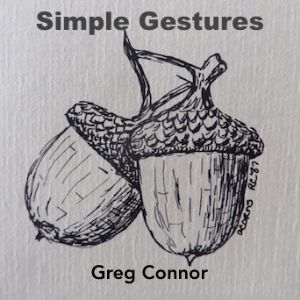 Original Songs based loosely on an article
"Pope Francis / 10 Tips to Happiness"
For Sale on CD Baby / Listen for FREE
on Spotify or other Streaming Networks
WORLDWIDE
Recent Forum Posts
STRING BIKINI - Oh Yeah, it's Original (7 days ago)
Enter Your Completely Pointless Comment Here (7 days ago)
Today's Chords: 'Playing the Melody' .. + see pg. 11 (1966 days ago)
Find all non-archived posts by Greg Connor
Groups
Song Writers Original Material Expo
Minnesota Banjo Pickers

Friends
Greg Connor has 65 friends. View entire friends list.

Reviews
Music (64 files)
Newest Photos